What I do
I am an independent business communications consultant based in the UK. With more than 25 years' international experience, I help global businesses and other organisations develop clear, impactful communications strategies and materials to engage their stakeholders and achieve business objectives. With a strong background in international public policy, I specialise in corporate social responsibility and sustainability communications, and in building multi-sector partnerships.
I have served corporate clients in the consumer goods, energy, pharmaceutical and travel/tourism sectors, as well as intergovernmental and civil society organisations. (See pages on business sustainability and other projects for more information on selected projects.)
I also have a background in cultural heritage conservation issues and a passion for promoting intercultural understanding as part of creating a sustainable future.  (See culture & heritage page for more information.)
What I bring to your project
25 years global experience in all aspects of business communications and public affairs: public & media relations, employee communications, government relations and regulatory affairs, crisis communications, community involvement and corporate foundation leadership.
Strategic orientation, with extensive experience building communications plans based on an audience- and goal-driven approach.
Strong background in international public policy and understanding of the global environment of stakeholders in business, government and civil society.
Exceptional analytical and writing skills. An ability to develop and articulate clear and effective communications strategies and materials that will help you achieve your goals.  I start by listening carefully to you and your team's ideas, then work with you to ensure clarity about what you want your communications to achieve.  I gather all the relevant information and input from across your organisation and outside.  I then turn all of this into communications tools — strategies, reports, internal and external announcements, presentations, fact sheets — that allow you to take your ideas forward.
Teamwork. Adept at collaborating across organisational boundaries, gaining trust with people in and outside your business, and ensuring that different points of view are heard and reflected.
---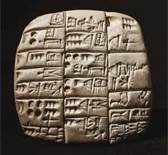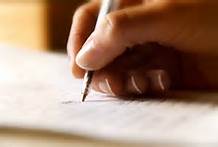 "Writing is among the most powerful tools we have. When you write down, you don't just record facts that already exist, you create new entities, you create money, create corporations and governments. Writing is essential for all of this. Money, laws, trade, employment – this is the stuff of early writing. Only later does writing move from rations to emotions. The accountants get there before the poets."
John Searle, Professor of Philosophy, Univ. of California and Neil MacGregor, Director of the British Museum – Speaking about a cuneiform tablet from ancient Mesopotamia, in the BBC Radio series, A History of the World in 100 Objects (2010)